About Us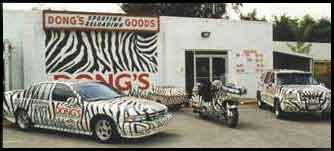 DONG'S was started in 1946 by Mable and Fong Dong and is currently owned and operated by their daughter and her husband. We are a retail hunting and shooting store that specializes in the hard to find items, and we pride ourselves in having the largest selection of any store in Oklahoma. We have over 10,000 unique items to choose from, and our store is open 6 days a week.
Store Hours
Monday - Friday: 10 am - 6 pm
Saturday: 9 am - 6 pm
Sunday: Closed
Selected as the 2022 Best in the World Firearm Store
by the Tulsa World.
This is a people's choice award.